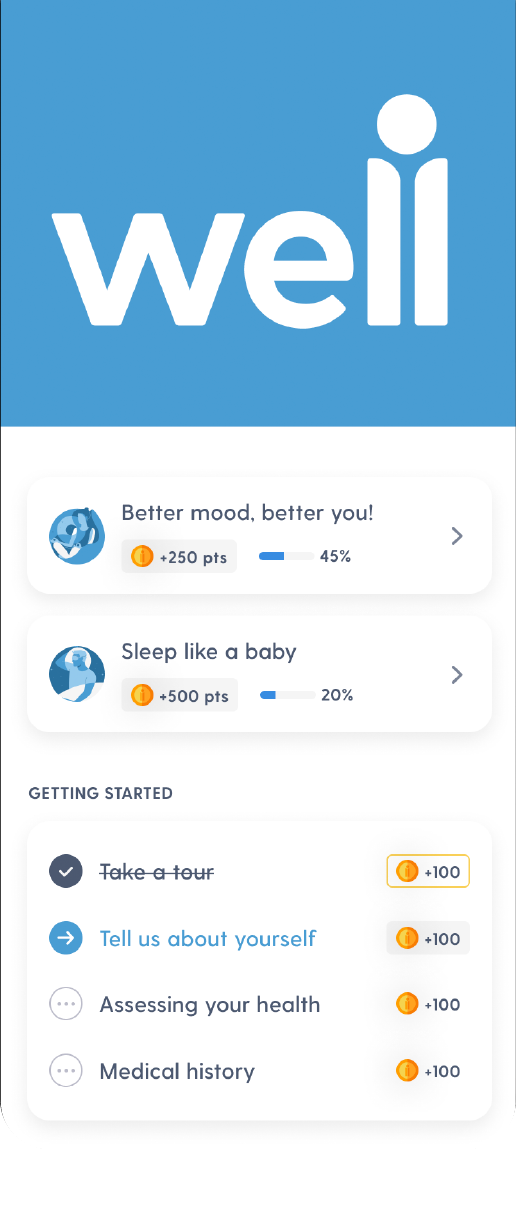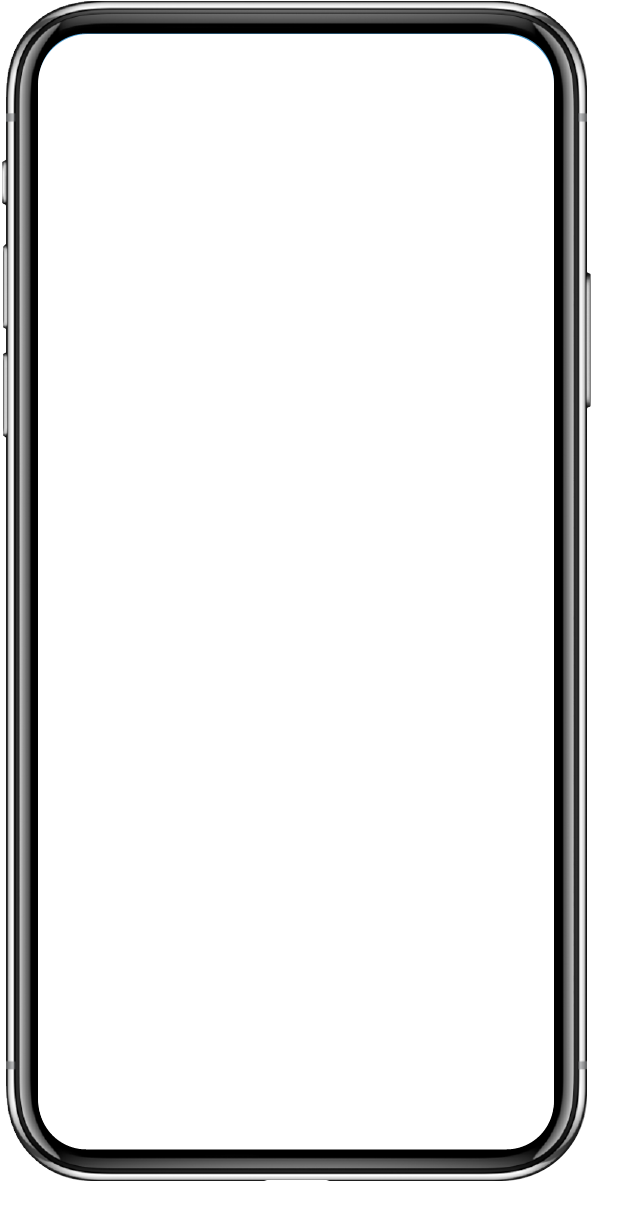 informed
Gone are the days of not knowing. Well offers on-demand health guidance to answer your employees' questions.
Real connection.
Whole health engagement.
With Well as your employees' on-demand guide, you'll experience insights, not headaches. Simplicity, not complexity. Well keeps your employees' engaged and connected. What an advantage.
Healthcare, well guided.
Get on-demand health guidance with a healthconcierge at your employees' fingertips. Well is 100% aligned to solve employee navigational needs. Which should make your life a whole lot easier.
Have you ever thought...
"We have a great ecosystem of benefits, but we can never seem to get our employees to use the right services for them"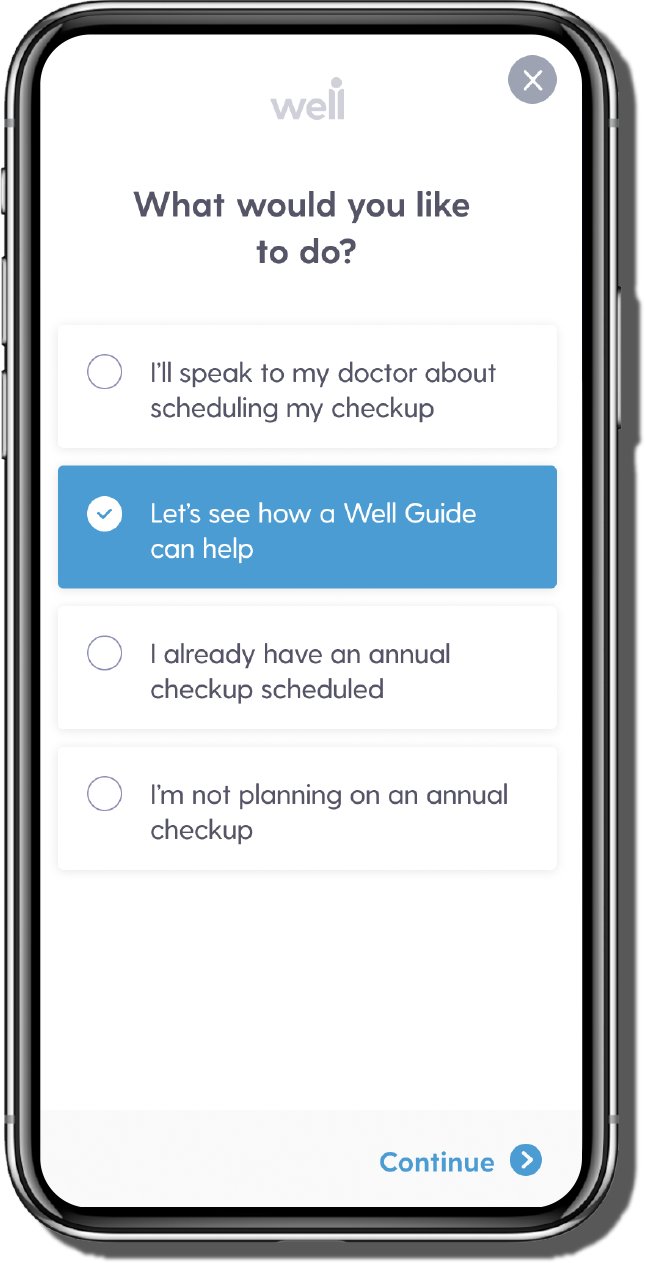 Early signals on
workforce health.
We have 200+ touch points per member per year, which allows us to generate early insights into your population. Dealing with added stress? Not taking care of important clinical actions? We flag it and take action.
Have you ever thought...
"I can see detailed information about the hours my employees worked, but I have no idea if my workforce is getting enough sleep or are up to date on cancer screenings."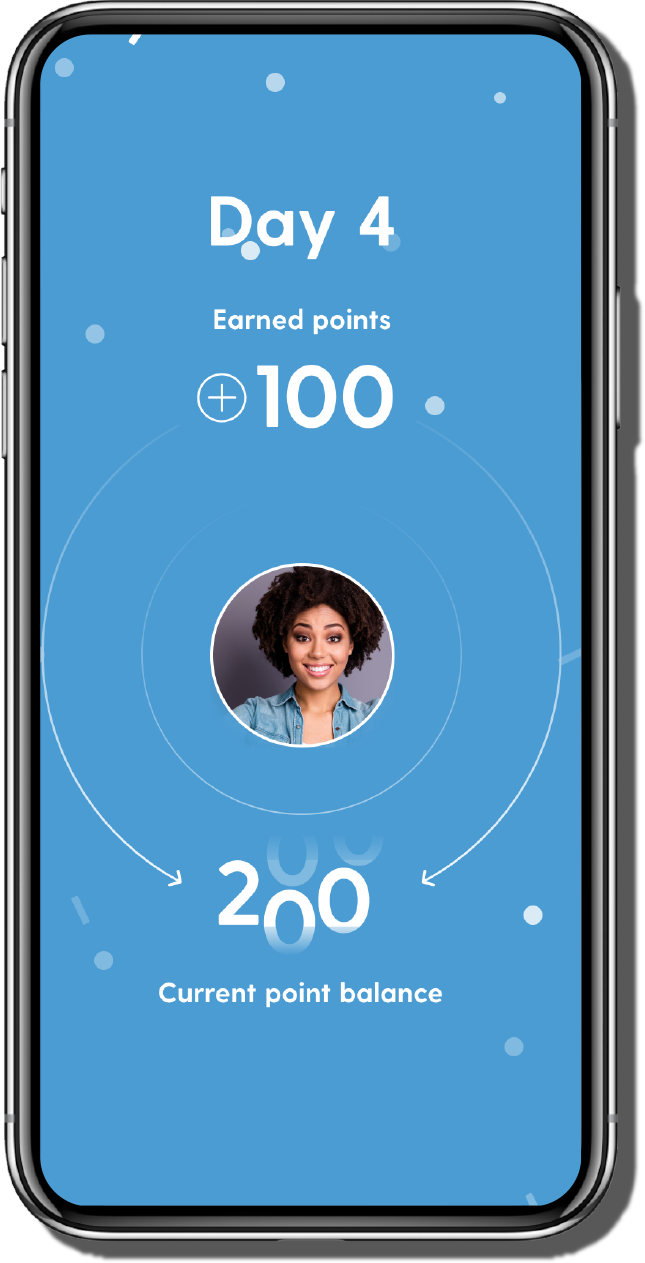 Employee retention
and satisfaction
Well offers continuous rewards throughout the yearand builds a special connection between employees and you, the employer. As an extension of your team, Well scales your relationship with each employee in ways your company can't.
Have you ever thought...
"I wish there was enough time to have a quick check in with each employee, every day. I really want to know they are taken care of and how they are doing."
Whole health
improvement.
From physical to behavioral health, condition support to preventative actions, we have your employees' whole health covered. And it's fully personalized, so each member engages in their own focus areas as well as their most important clinical topics.
Have you ever thought...
"We pay a lot for healthcare coverage, but it doesn't feel like our employees are truly empowered to focus on the parts of their health that matter to them."
Better health experiences.
Better work experiences.
Well isn't complicated. It's an easy and welcome solution delivering real health benefitsand tangible financial outcomes to our clients today.
"Overall, I feel like I'm able to do my job better because of Well."
Well Member
"I love the emphasis on mental health in the workplace, because for a very long time, all I did was work."
Well Member
200
+
Healthy actions per member per year
"If there's something you're struggling with, whether that be nutrition or anxiety, Well personalizes to you and it gives you paths and tasks."
Well Member
80
%
Of respondents report improved health or healthy habits
"Simply put, you are putting me on a much better track to better health. Thank you."
Well Member
5
%
Improvement in key health measures (preventative PCP visits, cancer screenings)
"Making Well available is the best thing my employer has ever done"
Well Member
10
%
Direct medical cost savings
Well's health engine.
Engagement, personalized.
Right trigger, Right content, Right incentive.
Tap into 1,000+ actions created by our clinical team, ranging from everyday physical wellnessto behavioral health, health maintenance reminders and dozens of chronic condition topics. It's all tailored to fit your own personal experience. Why would anyone want it any other way?
Sample clinical pathways below.
Hypertension

Diabetes

Low back pain

Sleep apnea

Ischemic heart disease

COPD
Preventive actions

Physical activity

Diet and nutrition 

Sexual health

Chronic pain

Sleep

Medication adherence

Mood

Mindfulness

Stress

Grief

Social determinants

Depression

Anxiety

Substance use

PTSD

Bipolar disorders

Eating disorders
Intelligence. Less artificial.
More human.
Bringing health services together on one integrated platform.
Health data is turned into real human insights that flow seamlessly across the entire Well ecosystem. Proactive outreach across all these services is unique to each employee.
With daily usage patterns reflective of social media and lifestyle apps, Well changes the expectations of health engagement from transactional gate-keeping to daily touchpoints.
Well works with employers to create a "one-stop" experience, integrating with services such as telehealth and EAP services, and bringing employers services they don't already have.
Our solution is designed to engage before someone becomes sick, with small nudges tailored to the individual and the next step available that leads to real empowerment and change.
Request a demo.
When your employees feel better, they work better. Well is a win win.
Request your 30 minute demo today.