Save my
clients money
Are your clients getting pinched by the forecasted acceleration in medical and pharmacy costs? We don't know many who aren't.
Improve client
population health
Are your clients always on the lookout for proven methods to improve their population's health? Spark the conversation before someone else does.
Connect the dots of
benefits packages
Are your clients sophisticated buyers of the best benefits available, but their employees don't always know what to use when? We can help.
Deepen my client
relationships
Do your clients value your expertise in the market and look to you to bring them the latest strategies and newest innovations? Let's chat about a fresh solution.
The experts in
health engagement
Schedule a demo to learn more about how Well is pioneering a new approach to member engagement and health outcomes.
Personalization
delivered at scale.
Meet Well's AI-driven health engine. It's always learning and adapting to deliver the right unique stream of incentives, clinical content, and behavioral actions to help engage each one of our members in their health improvement.

If there's something ...you're struggling with, whether that be nutrition, or anxiety... it personalizes to you."

-Well Member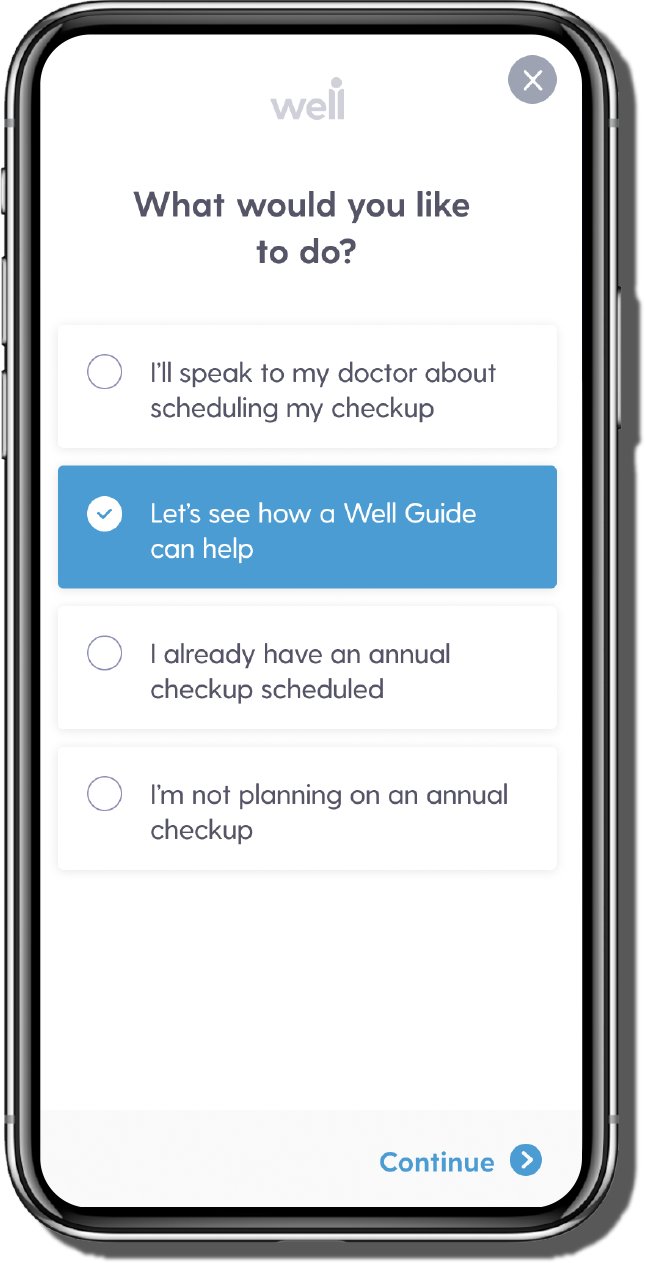 Reaching the
unreachable.
With incentives, personalization, rewards, personal outreach, and gamification, Well was built to motivate the unreachable and help them engage with their health.

"This is what healthcare should be focused on - prevention, education and being proactive instead of reactionary. Thank you!"

-Well Member
Better health experiences.
Better work experiences.
Well isn't complicated. It's an easy and welcome solution delivering real health benefitsand tangible financial outcomes to our clients today.
Cost
Savings
3%
direct medical savings
Meaningful
ROI
3.2x
ROI in the first three years
Measurable
Outcomes
5%
overall improvement for key health condition indicators
Whole Healthy
Pathways
80%
of members report health improvement in at least one dimension
Talent
Satisfaction
10%
higher employee retention
Improved
Health
3%
reduction in unplanned employee absences
Well's Clinical Library
Our clinical team continues to expand our library of 1,000+ health actions, ranging from everyday physical wellness to behavioral health, health maintenance reminders and dozens of chronic condition topics. Every suggested action is tailored to fit each individual's health goals and needs. Why would you want it any other way?
100+ Pathways, Thousands of Touchpoints
We should talk.
Learn more about partnering with the health engagement experts.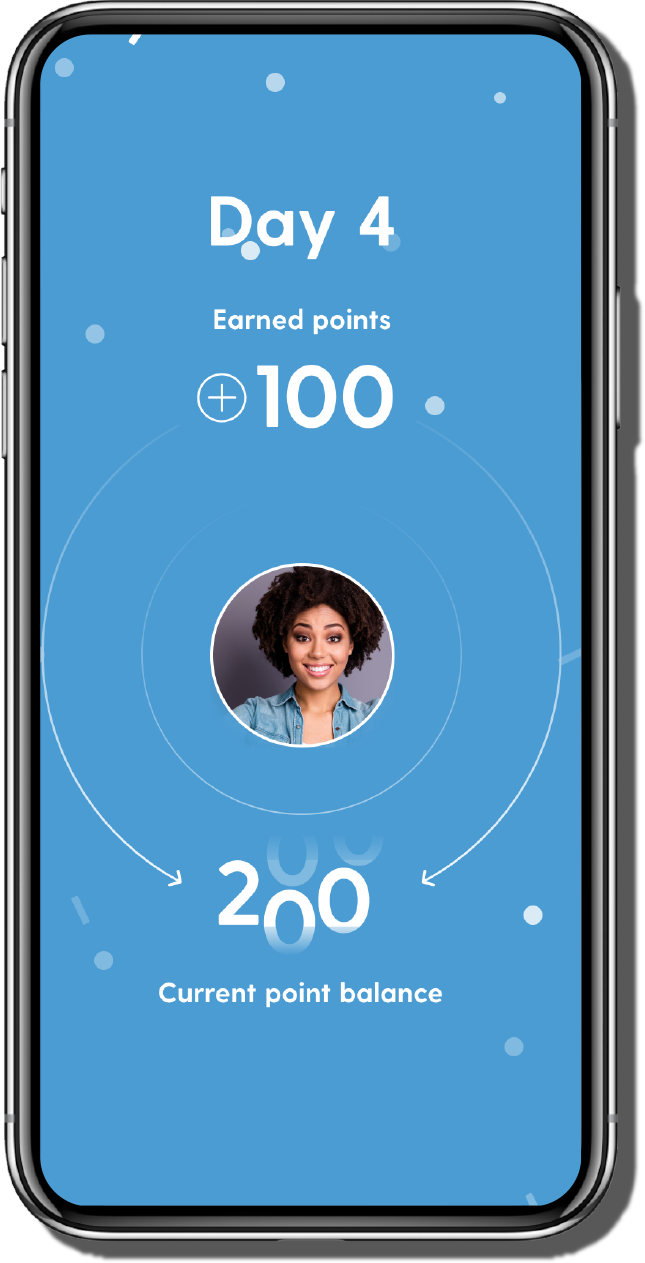 Clinical expertise meets proven consumer science
To keep our members engaged, entertained, and moving towards better health, Well marries best-in-class AI-technology and clinical expertise with consumer science principles honed while running some of the most successful casinos in the world.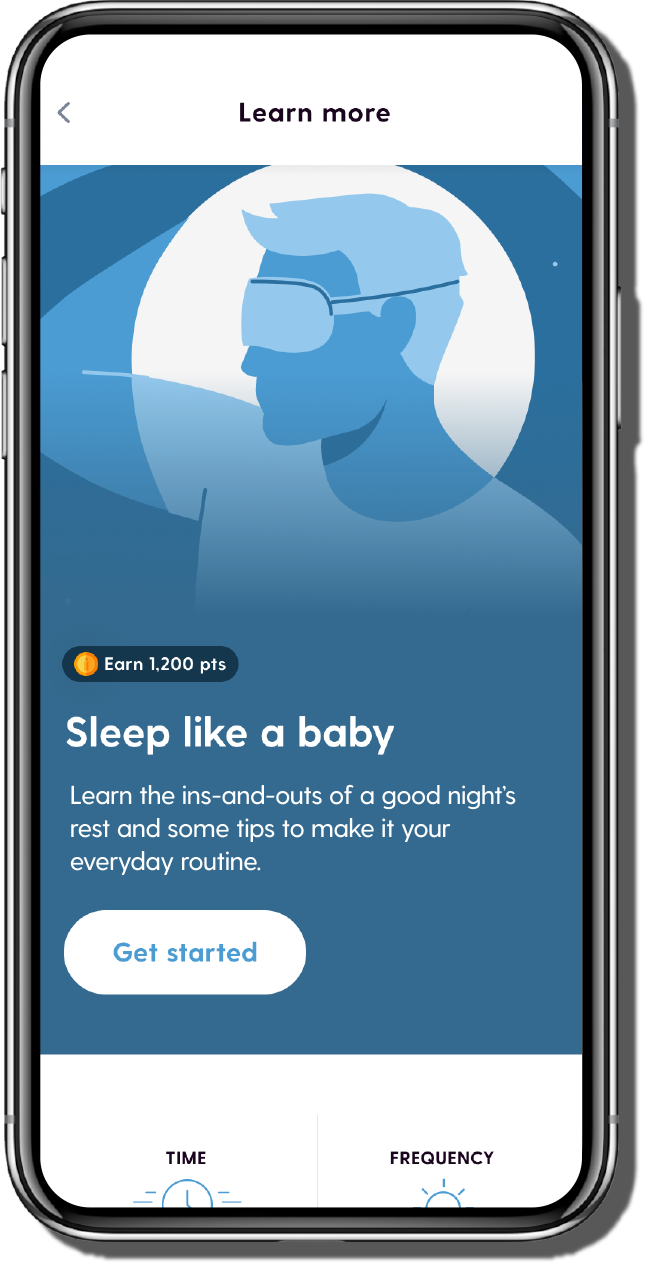 Our pioneering
human-digital hybrid
Well's health engagement platform offers a proactive and personalized digital-human hybrid approach to improving the whole health of a company's total workforce. Well's health engine allows us to personalize every member's experience at scale, while our Well Guides offer a human helping hand whenever our users need it.

Optimizing the existing benefits offering
Companies invest lots of money in their benefits programs. Well can optimize those programs with our digital-human hybrid platform so they work seamlessly together and members are able to access and navigate them with ease.